App Idea
The electronic cookbook
 Cookimind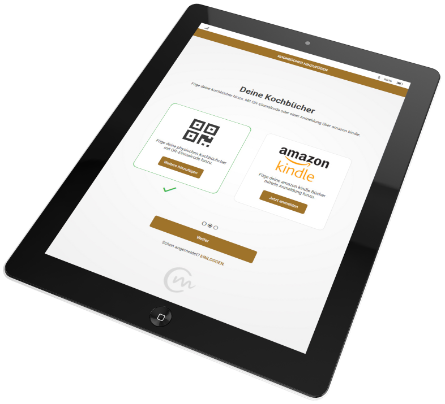 Cookbook & cooking portals combined in one app
Analogue cookbooks can be imported using QR codes, while favourite cooking portals can be selected with a click.

Search & find recipes
Cookimind searches all imported data from cookbooks and portals for recipes. In Rezept Zauber, the user receives suitable cooking suggestions based on the ingredients he or she has at home.

Get inspiration 
The app presents a variety of recipes to inspire the user to try new dishes.

Advantages of the App
Benefits
Cookimind is especially aimed at people who like to cook and bake. Thanks to Cookimind, cookbooks and selected favourite portals can be searched for recipes without much effort. But even inexperienced hobby cooks can benefit from the diverse and useful functions. Some of the advantages of Cookimind are listed here:

All recipes in one place
Save recipes from physical books, e-books and cooking portals on one device

Favourite Cooking portals
Add only those portals you like and keep the overview

Inspiration
Get inspired by personalised recipe suggestions

Rezept-Zauber / Recipe Magic
Simply enter the ingredients you have at home and let them suggest recipes for you.

Favourite Recipes
Save your favourite recipes so you always have them at hand
Filter function
The function allows you to search for text recipes, video recipes or forum posts, for example.

cooking with Kids
In this section you will find simple and healthy recipes that you can cook with children.
New Cookbooks
Buy new cookbooks directly from the Cookimind shop
App Screens
App Screens of 

Cookimind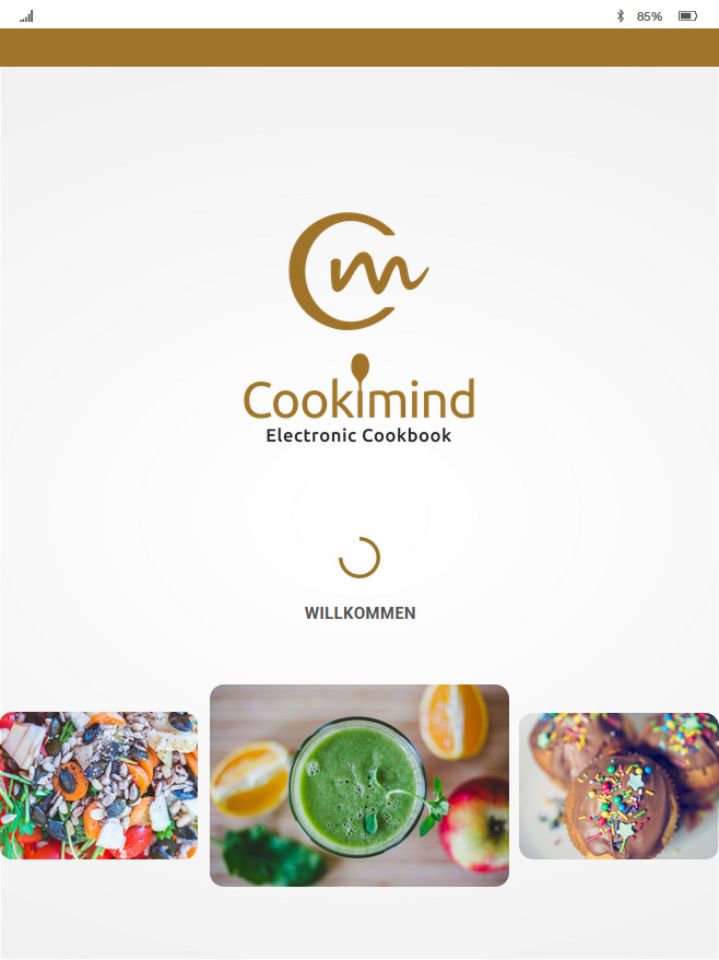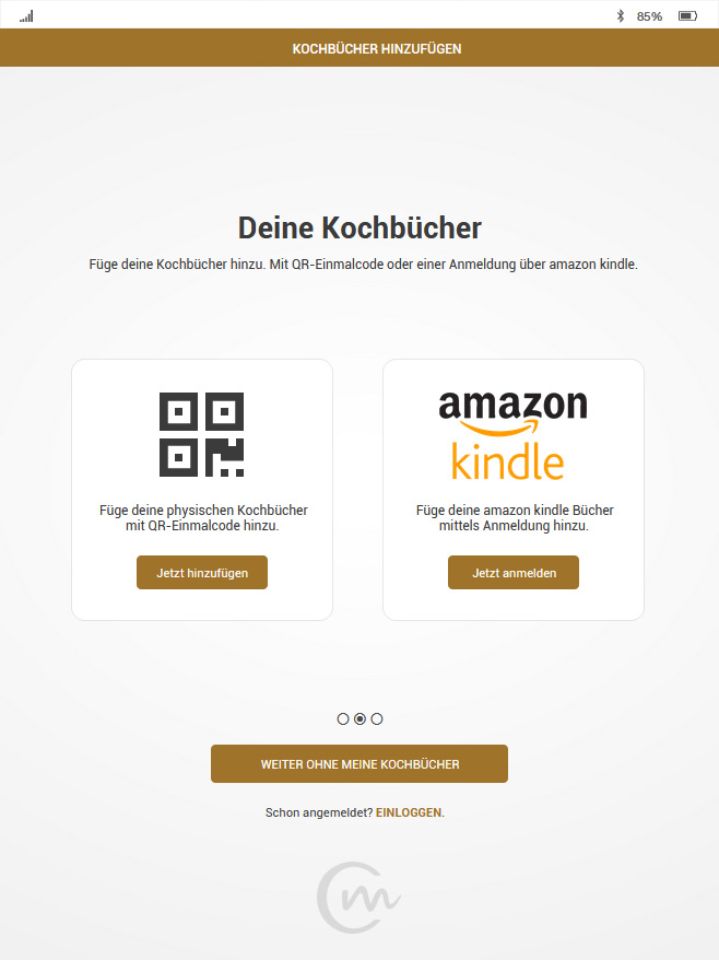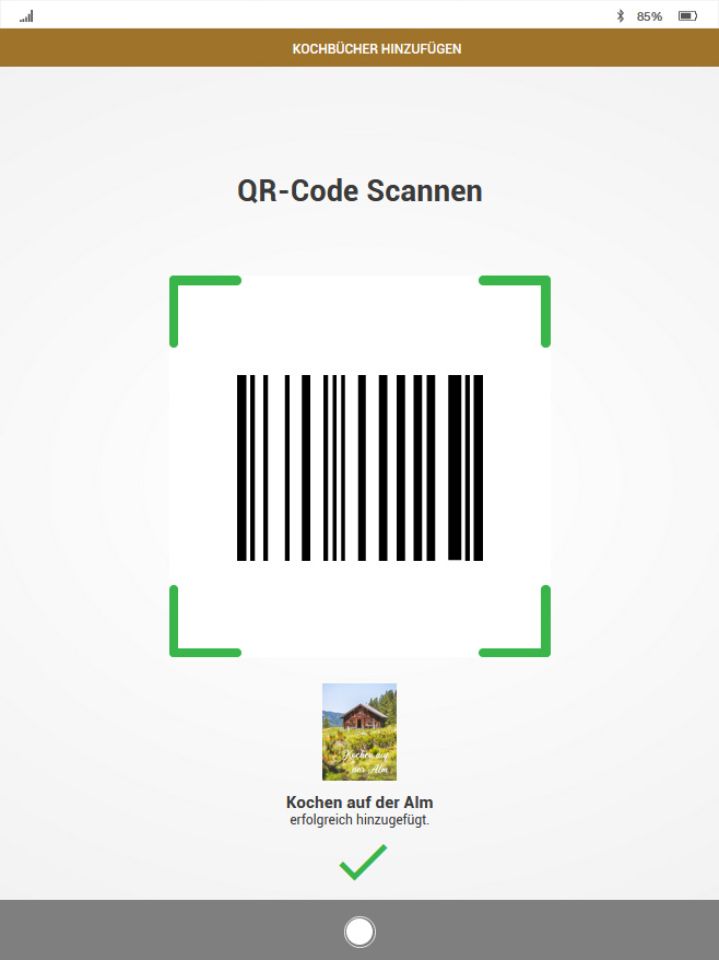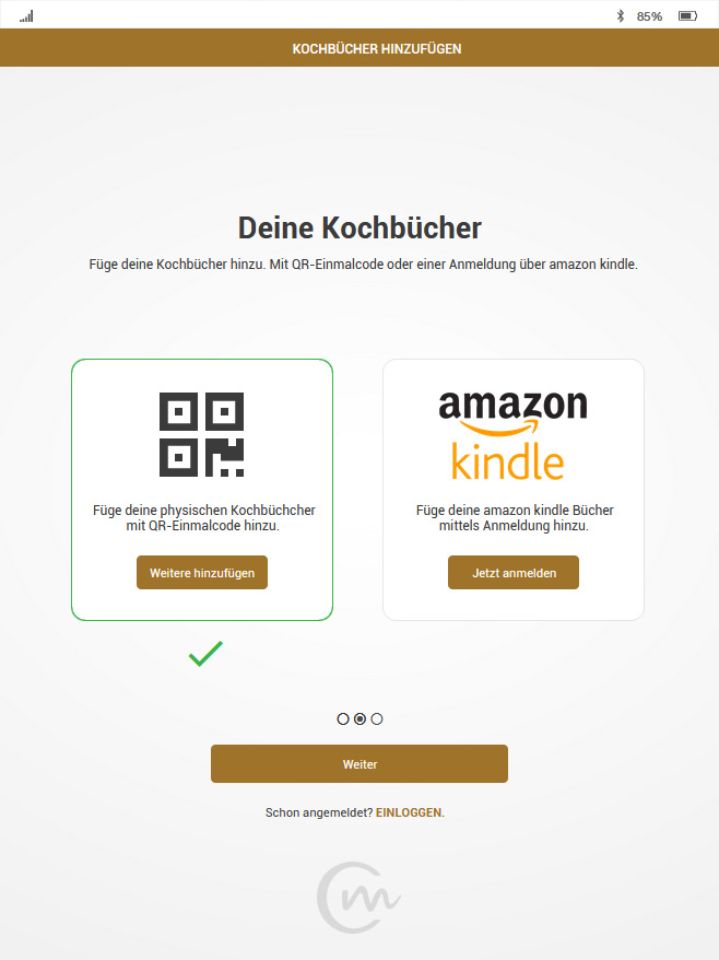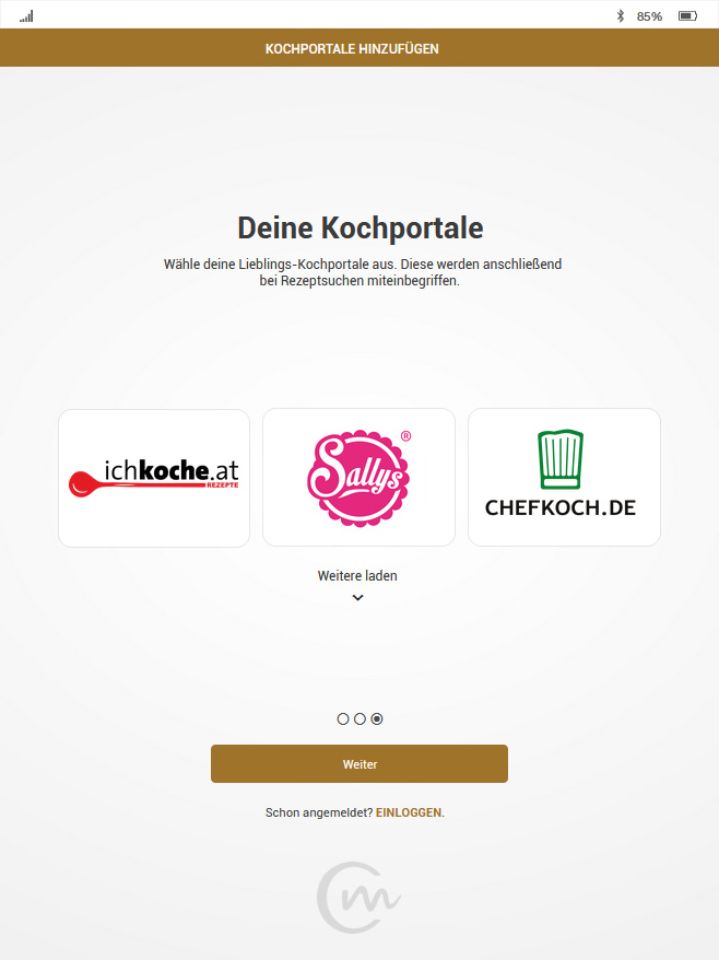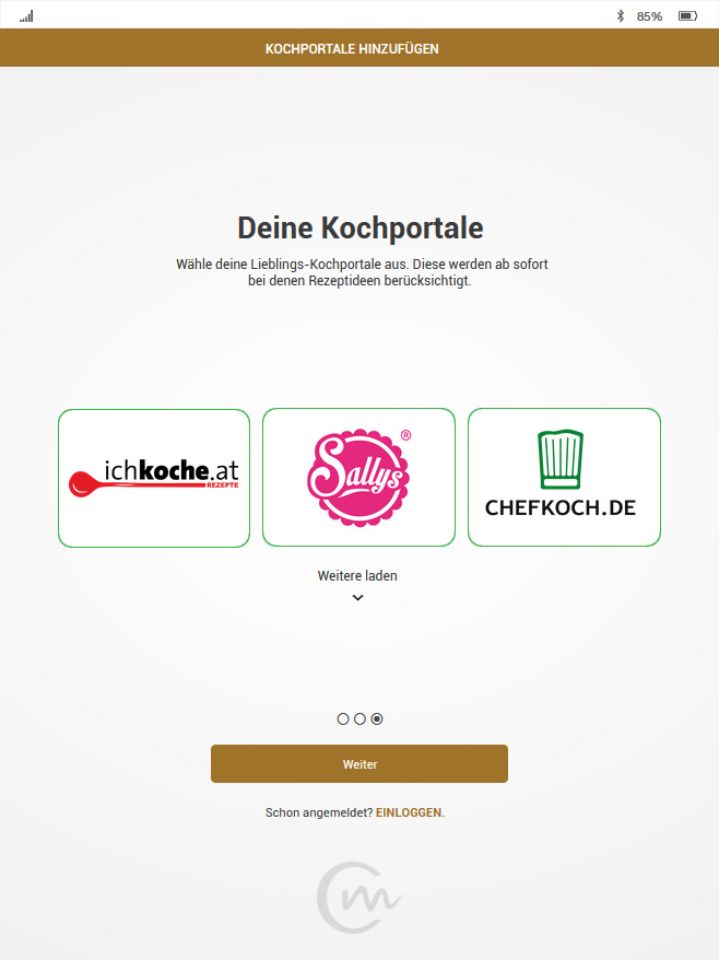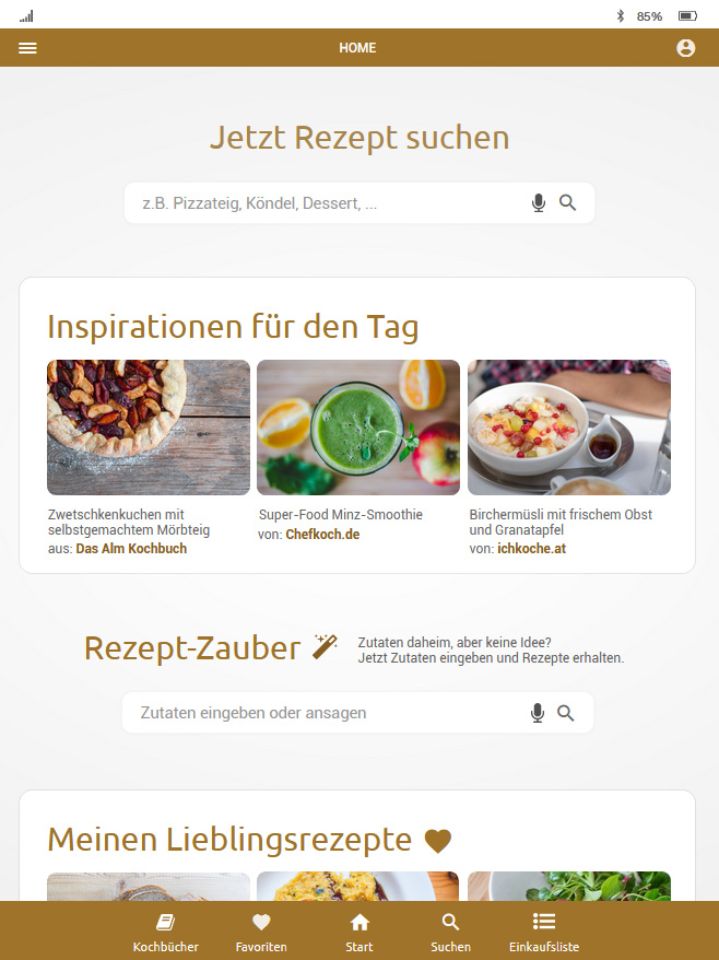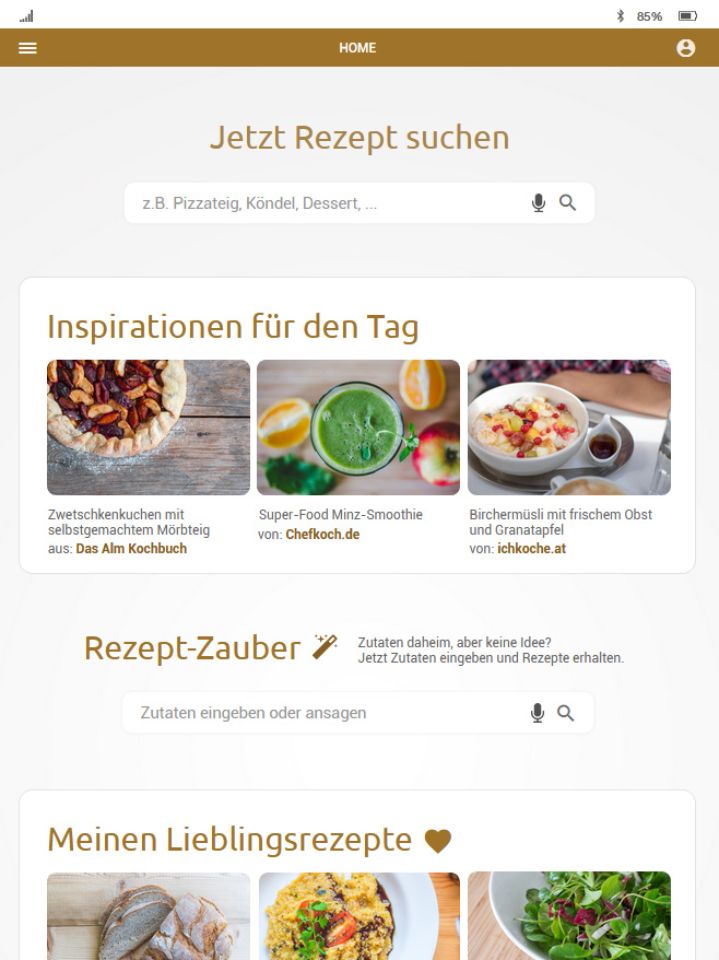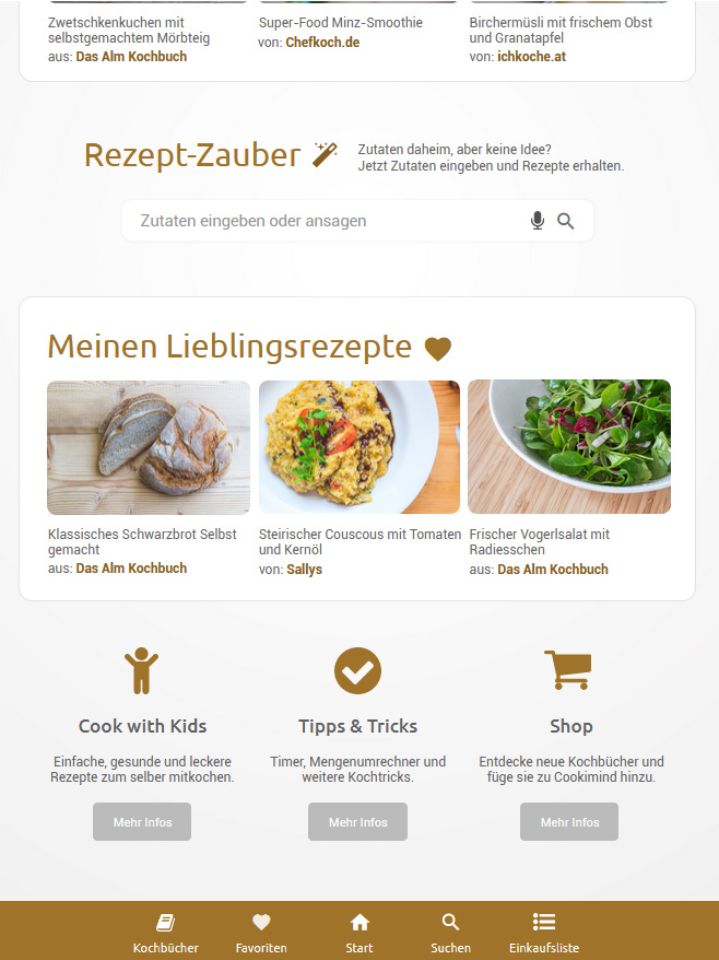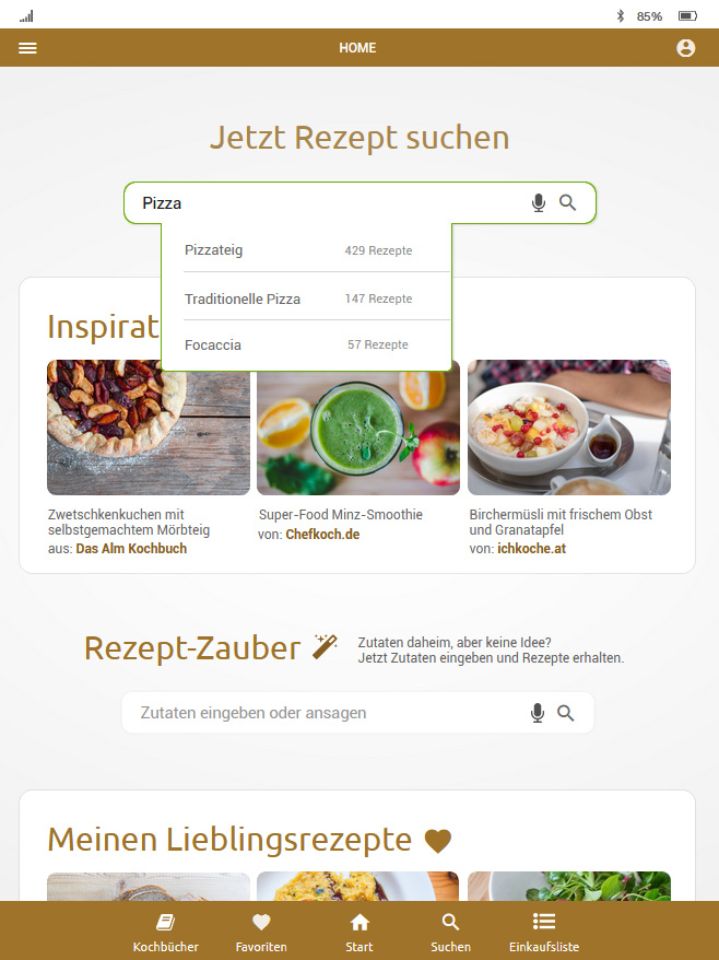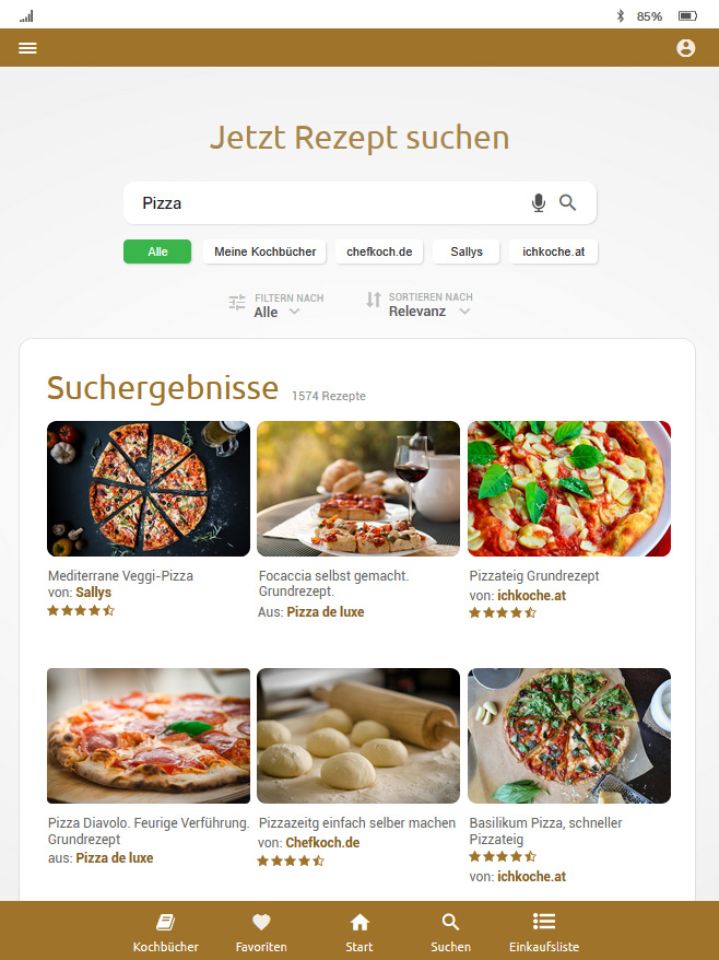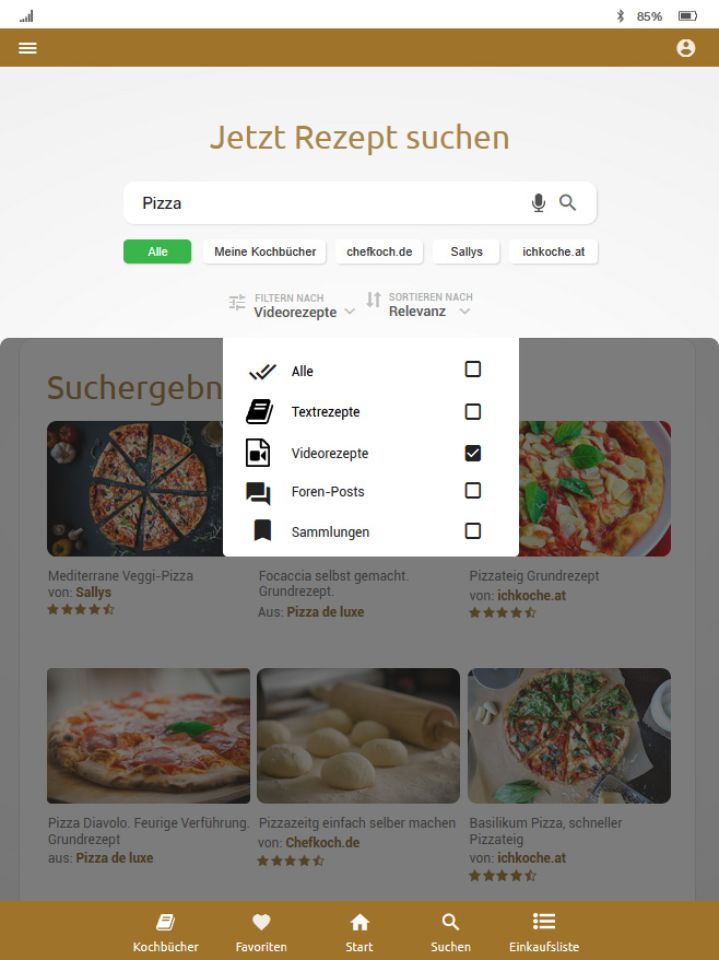 13-search results pizza filter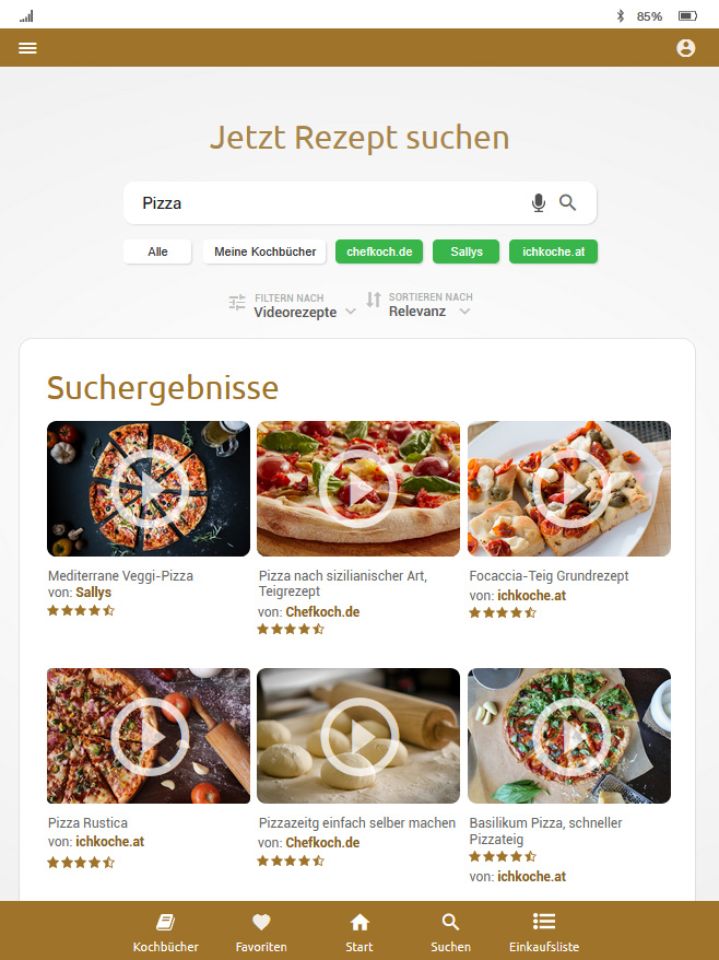 14-search results pizza video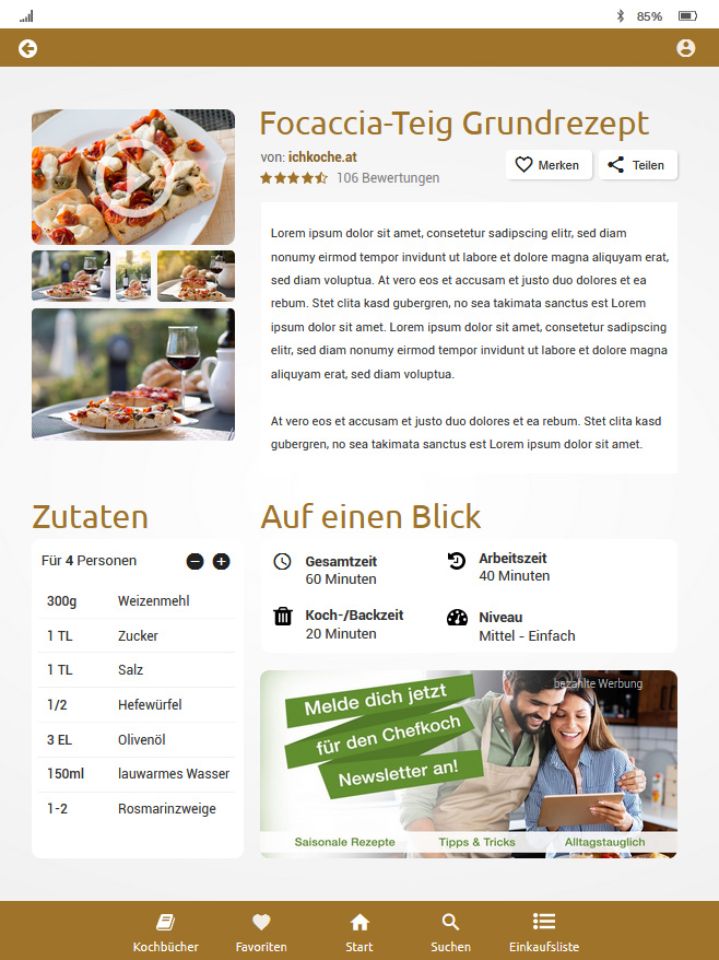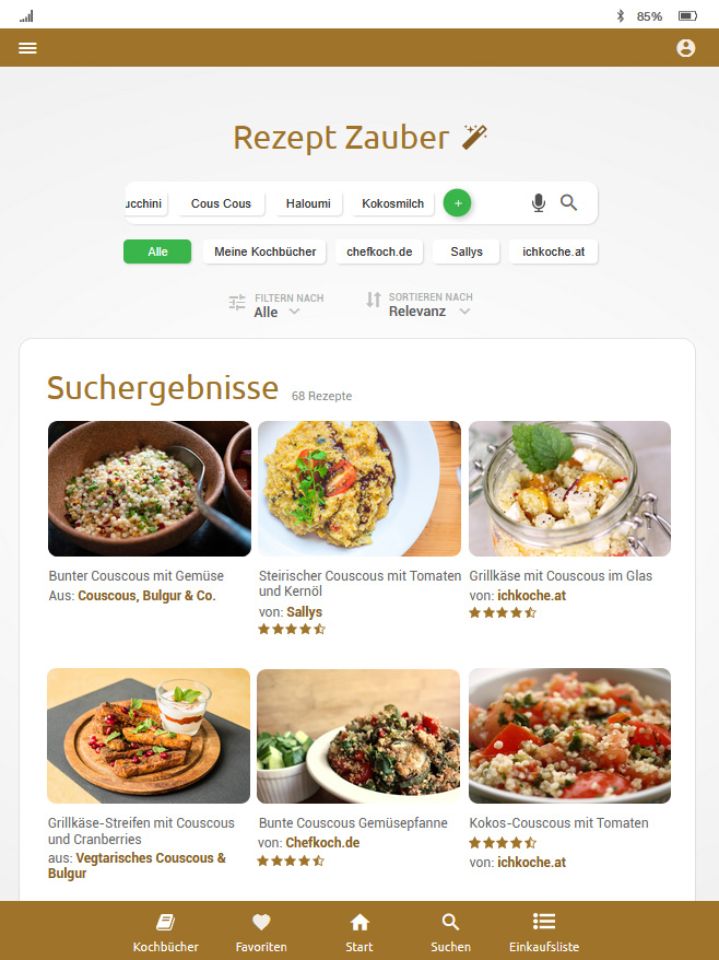 Use Case
Julia is 23, environmentally conscious and loves to cook. She likes to try out new recipes and regularly buys cookbooks for them. However, space is getting tight and Julia unfortunately has to keep giving books away. In addition, her favourite recipes are scattered across many different books. She finds out about a new app, Cookimind!


With Cookimind, Julia can take all her cookbooks into the kitchen with her as e-books. In addition, she can access well-known platforms such as Chefkoch.de, ichkoche.at etc. at the same time when searching for recipes. This means she has all her "recipe sources" bundled in one app.

She downloads the app onto her tablet and opens it. In the start-up process, she first logs in. Then she can add the cookbooks she has already bought using the QR one-time code. She can also log in to Amazon Kindle and the e-cookbooks she has already purchased are automatically synchronised. In the next step, she selects her favourite cooking portals. Now she has created a basis.

Having reached the start screen, she searches for a recipe - she wants to make pizza herself today. Cookimind immediately displays hundreds of recipes from her cookbooks and the cooking portals. Julia filters them by video instructions - she feels like watching someone else cook today - and decides on a focaccia recipe. She enters the number of people, the app calculates the amount of ingredients - and she's ready to go. A perfect Italian evening is about to begin.

The next day, Julia has only a few ingredients left in the fridge. Cookimind has a great function built in, the "magic recipe". Julia enters the ingredients still in the fridge - courgettes, peppers, couscous, grilled cheese and coconut milk. Cookimind immediately lists a wide variety of dishes that can be cooked from the combination of the ingredients mentioned. Great, so all the ingredients are put to good use. 

ARE THERE ANY OPEN QUESTIONS?

DO YOU REQUIRE FURTHER INFORMATION?
We would be happy to provide you additional information material or clarify open questions with the inventor for you. Simply contact us and we will be happy to support you.

Contact us

JMW INNOVATION GMBH

jmw Innovation GmbH has been successfully implementing and marketing ideas at two locations (Salzburg/ Berlin) for over 20 years. Thanks to our many years of networking, our passion for new ideas and our experienced employees, we are THE first point of contact for new ideas in the German-speaking world.

Website
www.erfinderberatung.com
© 2022 All rights reserved.